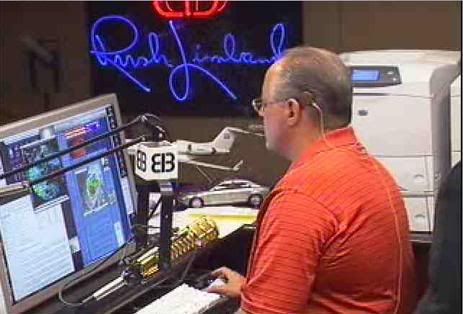 Remember when Rush Limbaugh said
this
:
The Obama recession is in full swing, ladies and gentlemen," Limbaugh told his radio audience of 15 million to 20 million on Thursday. "Stocks are dying, which is a precursor of things to come. This is an Obama recession. Might turn into a depression.
Here is what happened during the
four market days
since Barack Obama started taking a public leadership role on the economy by rolling out his economic team and discussing his plans: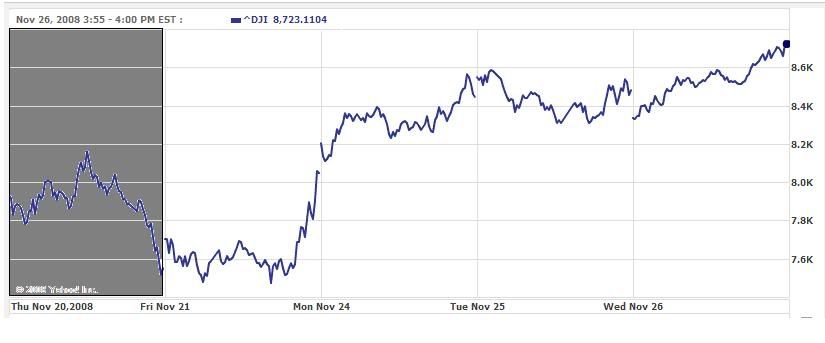 (click to enlarge)
And here is what happened during the previous fourteen months . . .
(click to enlarge)
. . . when the markets had only
this guy
to look to for leadership on the economy!
(surely, you don't want to enlarge)
These gains may not last, because there is certainly plenty of potential bad news out there. And they may not have anything to do with Obama's recent visibility on the economy, because markets are fickle and sometimes behave irrationally. However, the likelihood that any part of the long decline over the past year is related to the market's reaction to Obama's leadership . . . is roughly proportional to Rush Limbaugh's peanut-sized brain!