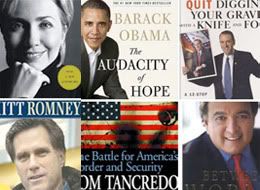 They say you can't tell a book by its cover, but can you tell a candidate by his or her book's cover?
That's the question I had when
I was reminded
by The Huffington Post that just about every Democratic and Republican presidential candidate has released at least one, and often several, books in the last couple of years.
It was fresh in my mind after seeing John McCain on The Daily Show hawking his newest,
Hard Call
, and wondering how a guy, during a nearly decade-long presidential campaign, and having a supposedly full-time job in the U.S. Senate, finds time
to write five books
!
I got my answer when Jon Stewart held up the book so I could see the name of "co-author," Mark Salter. Turns out Salter has "co-written" all of McCain's books. Curious about what else Salter has written during his career, I checked on Amazon,
where it appears
that he may have made a career as a full-time McCain co-author, since there were no other titles to his credit (unless he's also the Mark Salter who contributed to
The Rough Guide to Poland
!)
I then checked the covers of all of the other candidates' books, and determined that, with the exception of Chris Dodd's
Letters From Nuremburg
(co-written with Lary Bloom), and John Edwards'
Four Trials
(co-written with John Auchard), none of the others lists a co-author (although John Edwards' latest two books are anthologies that he either edited, or co-edited.) Overall, I was impressed. That's quite a lot of literary achievement (at least by page volume, since I haven't read them all) among the candidate pool.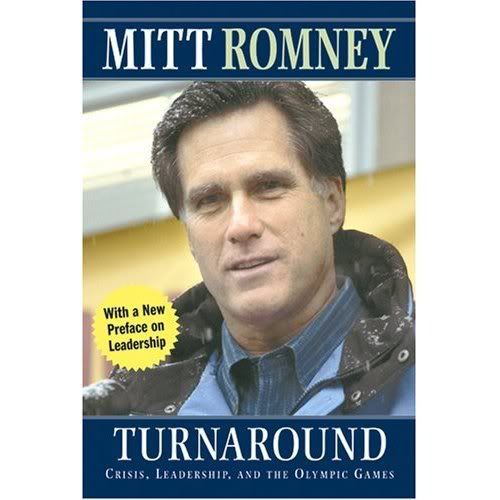 And then I dug a little deeper into my good friend Mitt Romney's book,
Turnaround: Crisis, Leadership and the Olympic Games
. Despite listing Mitt
as the sole author
on a cover featuring his manly mug covered by a dusting of snow (or perhaps dandruff),
Turnaround
was actually co-written by a Timothy Robinson, who according to
this article
, turns out to be Mitt's nephew. Feeling a little sorry for Mr. Robinson at the lack of proper credit for his contribution to Romney's vanity memoir, I looked him up on Amazon, hoping he had a substantial body of work in which his name actually appears on the cover.
Sure enough, in addition to co-writing the book for Romney, Timothy Robinson has penned
a large number of children's books
on the Mormon faith, including
The Nauvoo Temple Stone
, which he described in
a 2002 interview
as an effort to help children grasp the significance of a reconstructed temple known as the "Mormon Mecca," and about which he had this great comment which actually foreshadowed his later work on Romney's book:
Well, I guess it's kind of odd to have a stone be the central character in a book!
And another, whose title is in line to be recycled when Robinson eventually helps recount the story of Romney's presidential campaign: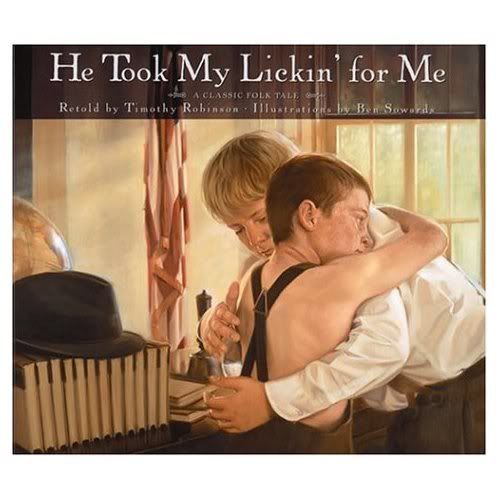 Of course, unlike his book about personal glory where he takes all the credit, when it comes to a book about failure, you can bet Mitt Romney will be quick to try to find a way to let someone else take his lickin' for him!