These images aren't great because all I had was my phone, but they do capture the wonderful setting and the crowd at Civic Center Plaza in San Francisco. The scene took place right below my office window, where I am now back at my desk watching the lingering crowd slowly dispersing after Obama's inspirational call to "put aside childish ways" and help America re-establish greatness through shared community and responsibility.
I'd like to comment on the few close-up shots of Bush 43 as he sat listening to Obama's speech and the crowd reaction . . . but I guess that would be childish of me!
So I'll just skip right to the pictures:
The sun rises over a perfect backdrop: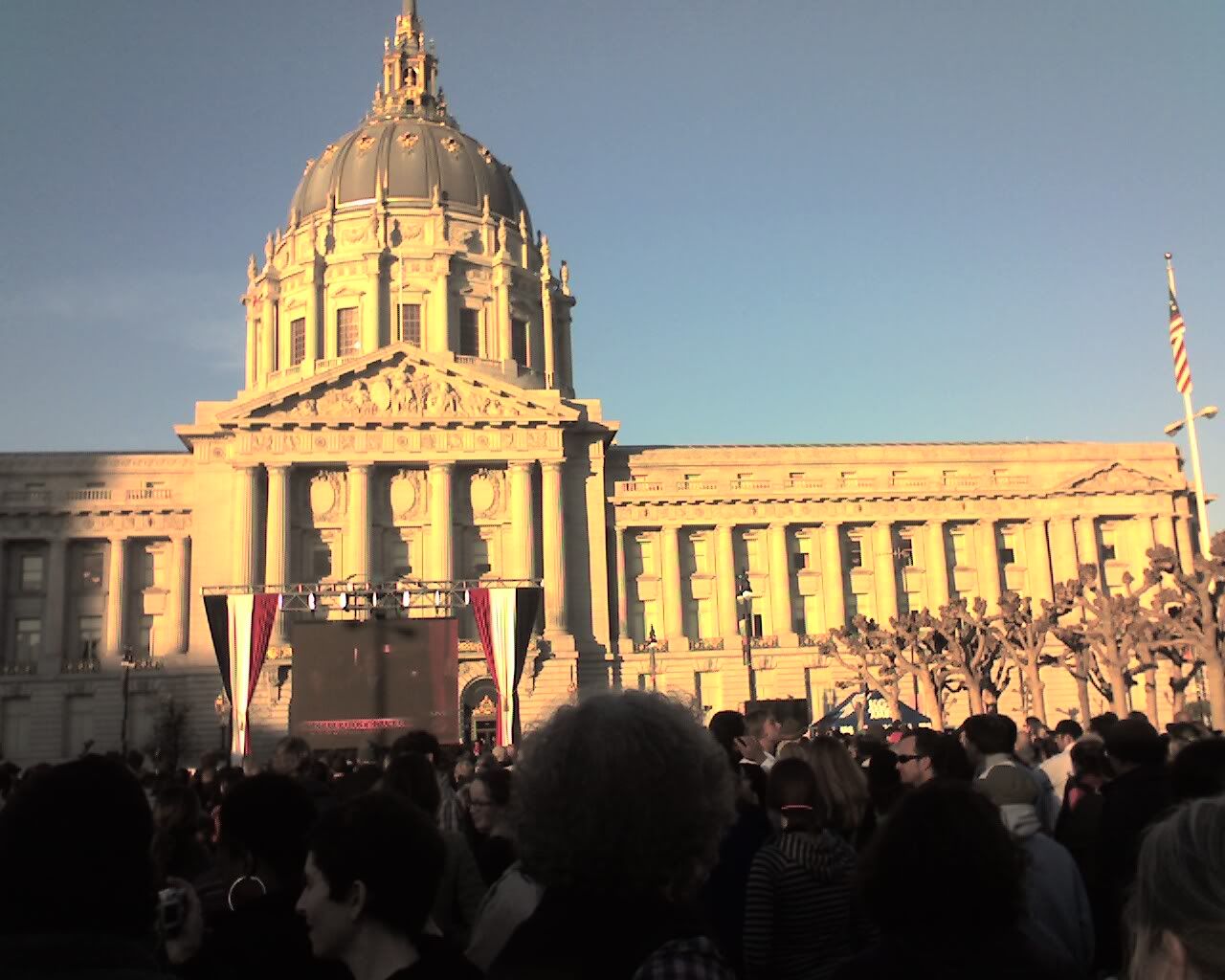 The crowd eager with anticipation:
The moment that Barack H. Obama becomes the 44th President of the United States:
Link to the full text
of President Barack Obama's inaugural address.