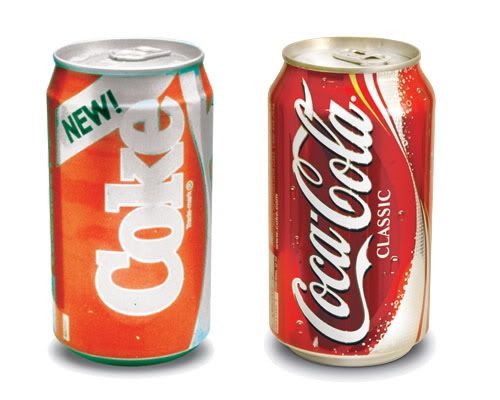 On Friday, the Clinton campaign
released tax records
showing that Bill and Hillary made about $109 million since Bill left the White House in 2000.
On the same day, the campaign
revealed a new fundraising scheme
:
Supporters will be notified about MyPA today through an email from Hillary announcing the program. By visiting www.hillaryclinton.com, supporters can choose from six different areas to support the campaign: TV airtime; online ads; radio spots; signs; vans; and door hangers. Supporters can mix and match how much they want to put towards each item and then "check out" like an online wedding registry.
Oooh, what fun; Sounds just like shopping!
Of course, the promised e-mail makes it was clear that Hillary doesn't see the irony in begging for money from her blue collar, working class, supporters on the same day she revealed making an average of $13.5 million per year over the last eight years. To put it in perspective, if you take the total earnings during that period for
the median American worker
, and then round it to the nearest multiple of one million,
you still get zero!
Yet, here's Hillary, essentially asking people
to keep skipping meals
to keep her campaign going:
This campaign is your campaign. Every single day I think about how much I owe to your generosity and hard work. I wouldn't be where I am now without your support. So I want to make sure you have a say in how your money is spent. We face an opponent who is outspending us by as much as 4 to 1 - - I need your help now.

Click here to visit MyPA, make a contribution and tell us where to put your dollars in our campaign to win Pennsylvania! I need your help to win in Pennsylvania and the races beyond. Your commitment and your investment are absolutely critical. I cannot win without your help.

I hope you'll show your support now and tell us exactly where you want your money spent in our Pennsylvania campaign.
Well, just for fun, I clicked MyPA to see what I would find, and apparently supporters don't think paying for television ads is nearly as much fun as paying for van rentals or paper door hangers!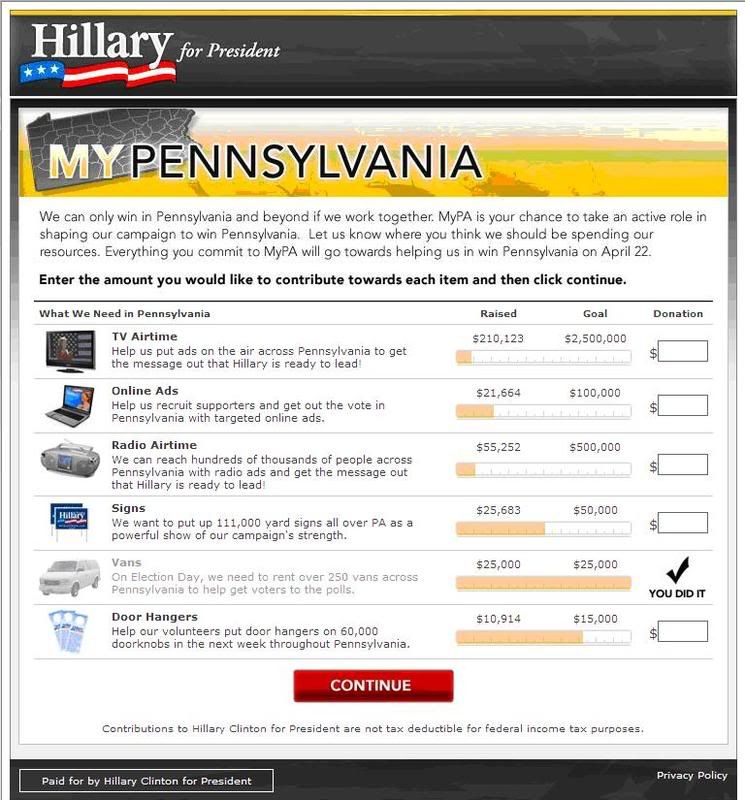 (click image to enlarge)
But something seems missing. I don't think Hillary is giving her supporters the full shopping experience, so I've taken the liberty of modifying the contribution choices. Perhaps some of her supporters actually want their hard earned money to go toward the other major Clinton campaign expense:
sleazy consultant
fees!
(click image to enlarge)