About a week ago, I had the strange urge to see what kind of people decide to set up their own pages on
McCainSpace
, an area on his website designed to appeal to the most technologically "advanced" of his supporters. In order to see it, I had to create an account, so now I'm on the e-mail list of people that McCain thinks are his
real
friends.
So, I got my first e-mail from John McCain today, and I have to share it because it shows that, while he may not be a very good candidate, he's a good vehicle to deliver targeted advertising.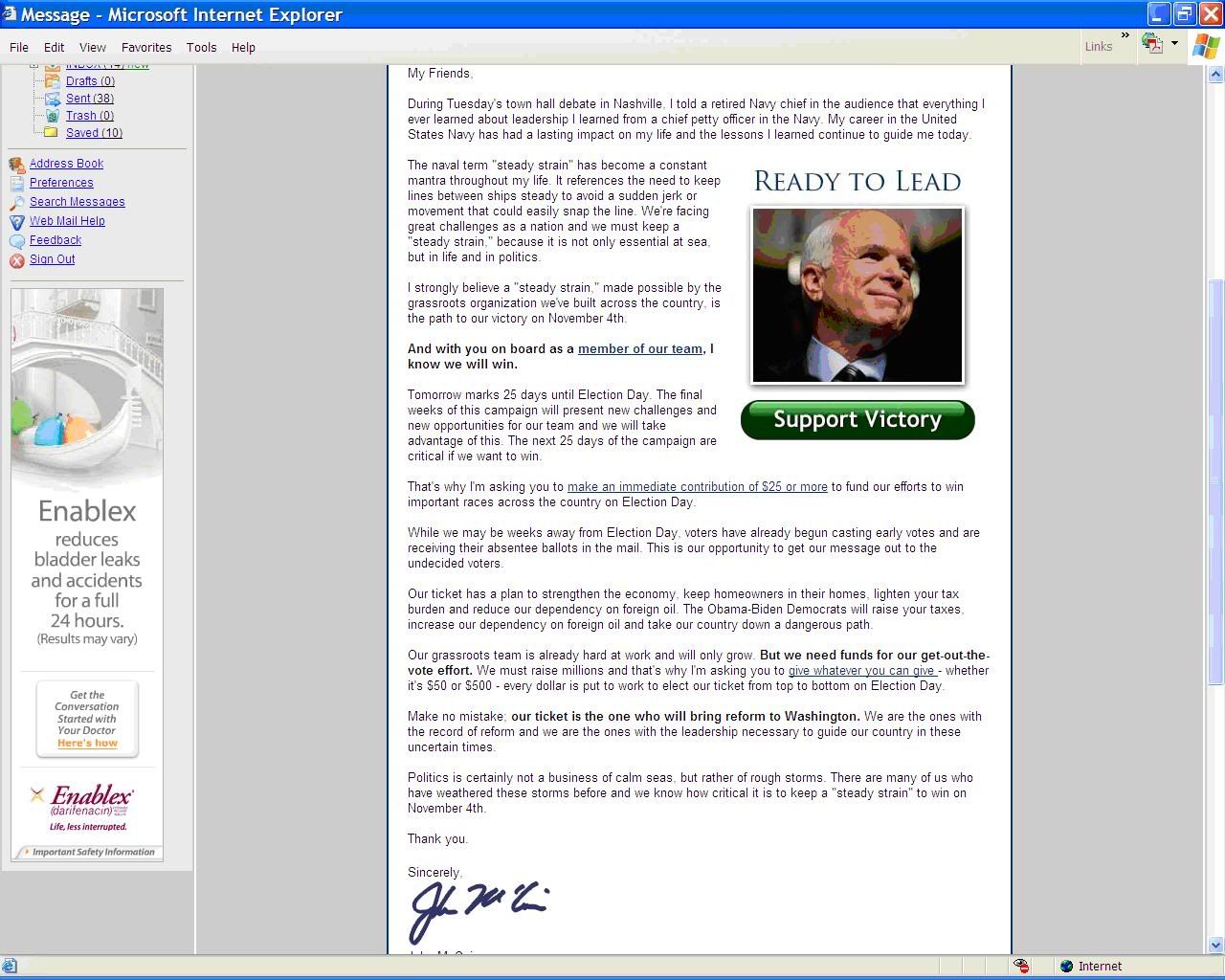 (click to enlarge)
Yes, that's an ad for Enablex, a drug promising to "reduce bladder leaks." Interestingly, the general theme of the e-mail sounds like it's coming from someone who can relate to what I'll call "the number two problem" facing the same target audience:
The naval term "steady strain" has become a constant mantra throughout my life . . . . We're facing great challenges as a nation and we must keep a "steady strain," because it is not only essential at sea, but in life and in politics.
Too bad he didn't choose Mitt Romney as his running mate, so they could reprise Mitt's
discussion
of the "three legged Republican stool!"